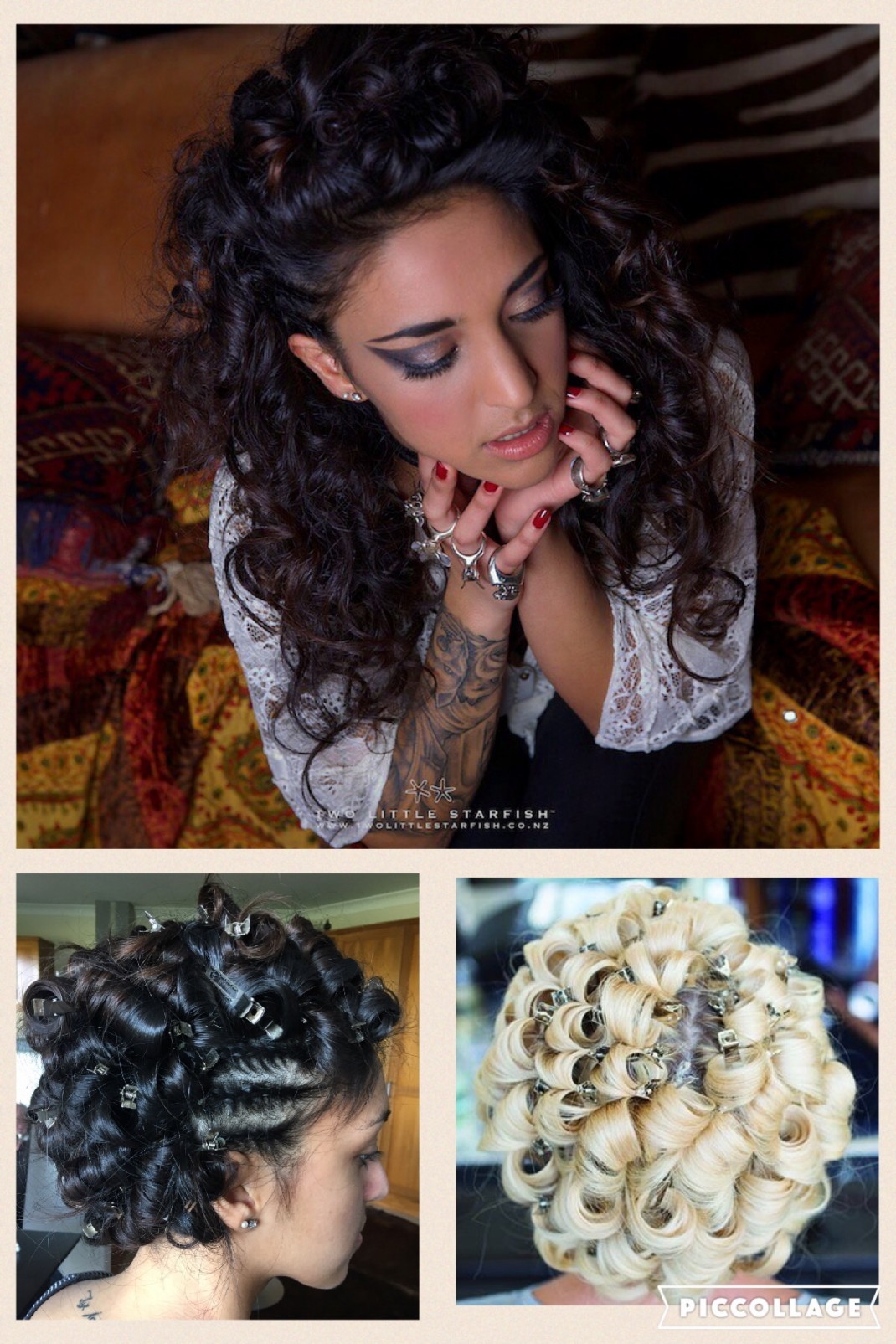 Have you always wondered how it can take so long to get ready for your wedding day?
Well as you know part of the day is getting hair and makeup done. Most of us do this on a daily basis, chances are it won't take us two hours though. How come is does for our Wedding?
Above is often part of how you may find yourself looking before your Bridal hairstyle is finished.
You see hair preparation is part of making your wedding hair last for the 12 hours or so of your wedding.
Your hair Prep will go something like this… You arrive with clean dry hair, I add into it the appropriate hair product to smooth or boost hair volume. Then it's usually curls of different types, put up or left to set like above and taken out just in time for your wedding ceremony.
I like to call this look 'Nana to glamour' and in all truth its the bit fun needed to get through this often hectic day 😉
These images of my dark hair Model Sammy are from part of a Editorial Photoshoot a group of us did a few months ago. My model has straight very long hair.
MUA: Lynnette Watson, Image: Two Little Starfish, Silver Rings: handmade by Marlene Strode, Hair: Laurel Stratford
Enjoy
L 🙂