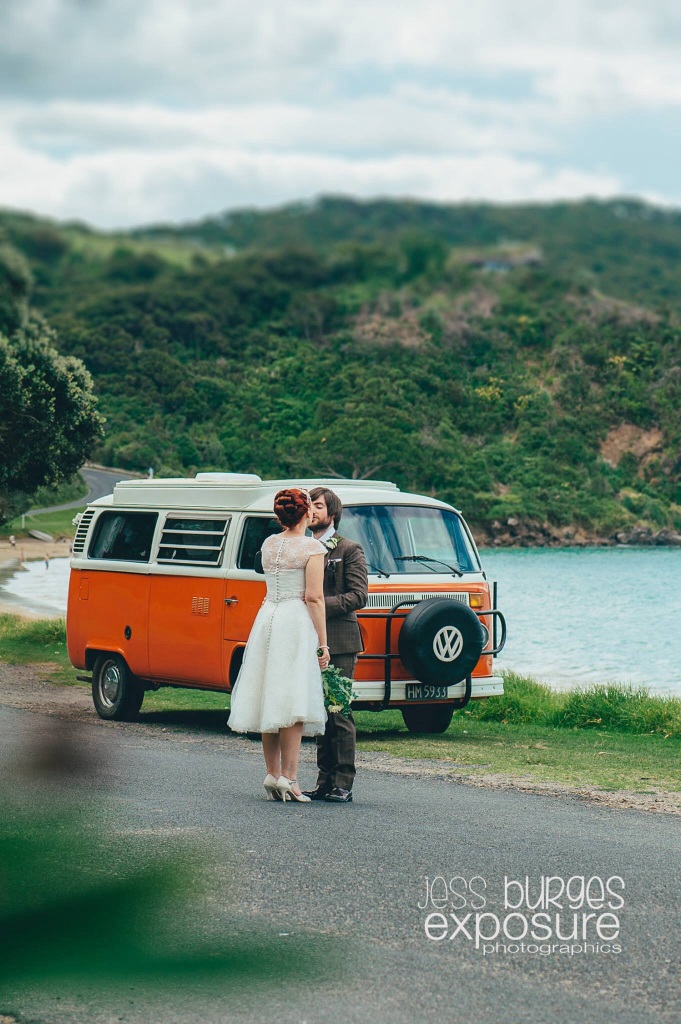 I had an e-mail from Danielle while I was on holiday requesting me to do her hair.
She told me she would be coming out with her Man to holiday and get married while here from the UK.
Her theme or the look she was going for was a bit vintage, sort of the forties era.
I was stoked, nothing like doing a vintage updo. Beautiful smooth styling with a bit of a victory roll here and there.
Funny she told me during the time we were there that seen me on UTube in a video about my Lorna Evans photographics workshop…very cool!!
Suzy Poole was the MUA of the day.
We ended up helping Danielle get dressed, as we often do when it's just the bride.
We also had the joy of watching this lovely couple when Danielle walked up to Bobby…who I have to say looked amazing in his three piece suit.
Photographer was Jess Burges of Exposure Photographics & beautiful last minute flowers from Rachel Kennedy of Paradise Florist.
Enjoy these beautiful images. There are more on www.exposurenz.co.nz.
Lxx